heard_the_owl_lj
Title:
Easy Access
Author:

valiant Pairing:
Sam/Dean
Rating:
Nc-17
Summary
:
I'm just gonna list the warnings/kinks contained herein and put it out there that this has been a FAVORITE fic of mine for...ever, and is the porniest podfic I've ever
ever
done. Which is saying A LOT.
Warnings:
Incest, Underage, Crossdressing, Feminization kink, Impregnation kink, Sex toys, Dirty talk
ALSO -
NSFW COVER ART
because I
had
to. I made a censored version too, JIC, but the regular
NSFW cover is after the cut.
NSFW cover and download info-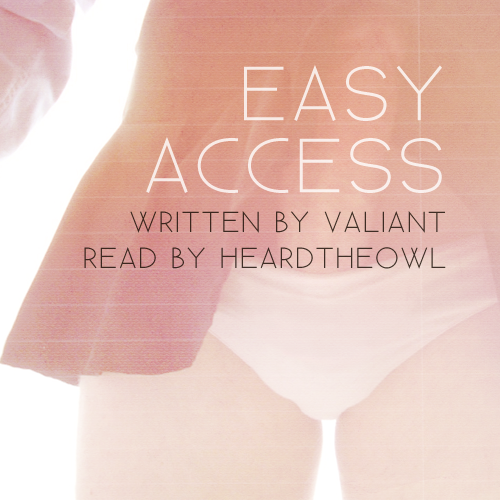 Length:
00:17:30

Right-click > save as:
MP3 || 24MB
M4B || 12MB
To replace NSFW cover art with blurred kind, save blurred art to your comp, open file in iTunes, right click on file and select 'Get Info', then go to 'Artwork' tab & Delete/Save with new cover. (Or just ask & I'll upload a censored version, no prob. <3)
Or stream:
This was recorded
as a gift
for the

insmallpackages
gift exchange. (And there will be more pre-series Sam/Dean podfic to come!)
This entry was originally posted at http://heard-the-owl.dreamwidth.org/40023.html. Please comment there using OpenID.