heard_the_owl_lj
Title:
Rapture, sweet rapture (won't you put your hands on me)
Author:

queerly_it_is
Pairing:
Derek/Stiles
Rating:
Explicit [UNDERAGE]
Summary:
Somewhere in the stringy mesh of his overactive brain cells, Stiles is sure there must be memories of what it was like to not have a totally possessive creeper with a leather fixation for an adopted brother.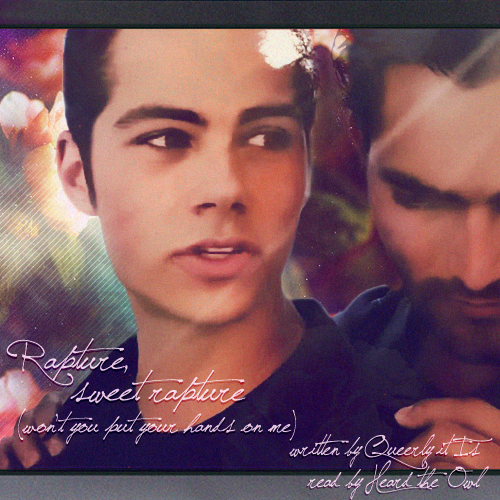 Length:
00:52:51
Right-click > save as:
MP3 || 121 MB
M4B || 49 MB
Or stream:
This entry was originally posted at http://heard-the-owl.dreamwidth.org/41725.html. Please comment there using OpenID.