Title:
An open letter to fandom
Author:

shinetheway
Pairing:
Frank/Gerard (MCR)
Rating:
Nc-17
Summary:
a letter to fandom regarding the use of spit as lube (with
really
long reader's note at the beginning. Sorry 'bout that!)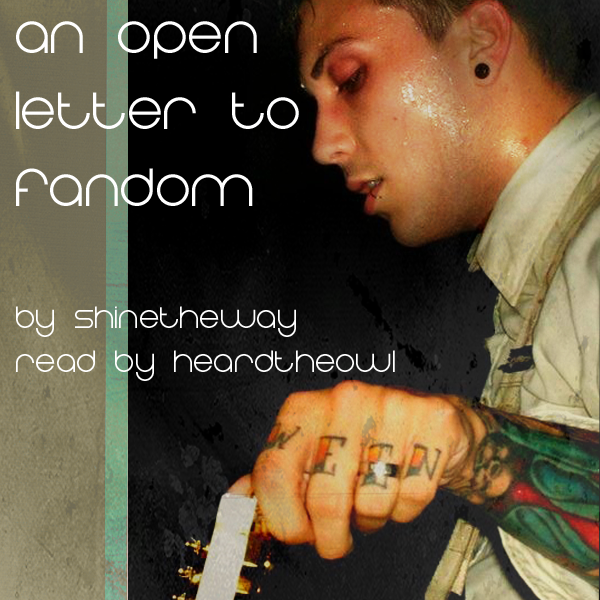 Length:
00:06:19
Right-click > save as:
MP3 || 9MB
Or stream:
(and about those reader's notes - permission has been given so POSTING, this time with art, AND LOVE!) <3
ALSO, HOW TELLING IS IT THAT I ALREADY HAD THE BANDOM AND PAIRING TAG IN MY JOURNAL.
STILL.
#NOTMYFANDOM
XD
This entry was originally posted at http://heard-the-owl.dreamwidth.org/37801.html. Please comment there using OpenID.